Demi Lovato is opening up about her past struggles with addiction and the tough love that forced her to seek help.
In an interview on The Jonathan Ross Show, the pop songstress candidly discussed the moment she realized she hit "rock bottom." The 25-year-old has discussed the severity of her illness before, but admits it took a lot for her to realize just how bad her condition was at the time.
Despite multiple attempts at an intervention from her friends and family, she did not seek treatment until her family threatened to abandon her, saying at "the final one, everyone was like, "We are no longer going to leave, we are leaving…That was the moment when I thought, 'OK I really need to get help and get sober.'"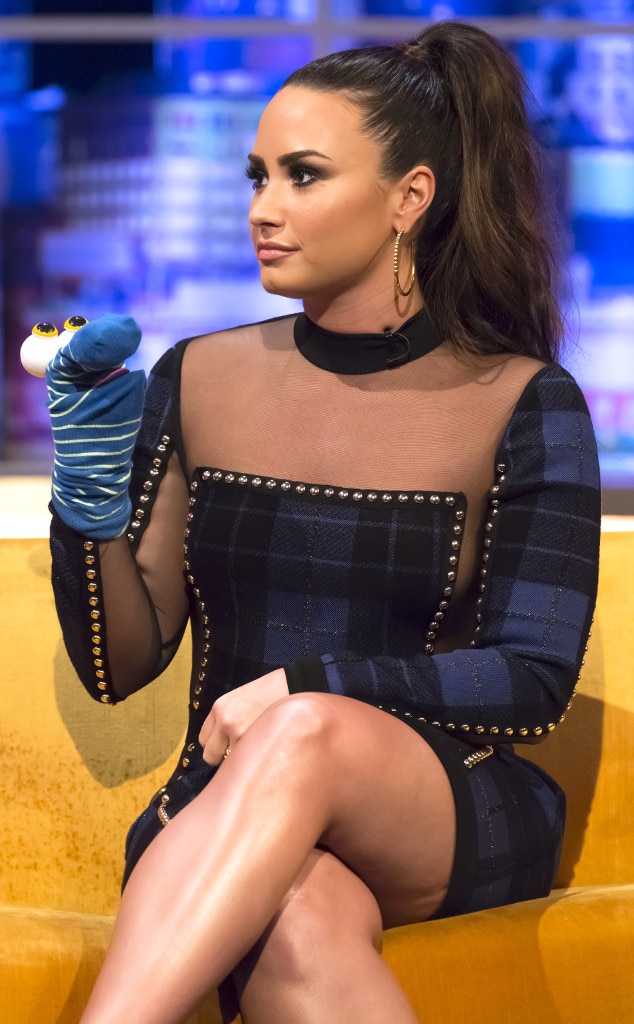 Brian J Ritchie/Hotsauce/REX/Shutterstock
"This time I knew… I had hit rock bottom and I just needed to do this for myself," she remarked. The "Sorry Not Sorry" singer who is very close to her family, especially her little sister Madison de la Garza, added that, "I knew that I had a lot of life ahead of me but one of the main reasons of getting sober was so that I could be around my little sister because my mum and dad (said I couldn't be around her) if I was doing stuff."
Since then, the artist has been clean after completing treatment in rehab in 2011, proudly telling Ross, "So I got the help I needed and now I co-own a treatment center."
Lovato recently told The Hollywood Reporter that her newest album Tell Me You Love Me is "definitely more mature and more raw." The artist also revealed that despite feeling vulnerable when singing about her struggles with addiction, she decided to do so on her newest album. "I've never sang about my alcohol addiction and my drug addiction, and that's what 'You Don't Do It for Me Anymore' is about."
As part of maintaining her sobriety and promoting awareness, the singer is an active voice in the mental health community, for which she recently received the Spirit of Sobriety award at the annual Brent Shapiro Foundation for Drug Prevention Summer Spectacular in Beverly Hills.