Gone are the days when people stayed in the same job for a lifetime. For various reasons, changing jobs and even careers has become the norm. In fact, statistics show that today's average worker will switch careers between five and seven times during their working life.
A survey by Seek Learning found that nearly half of Australia's workforce were unhappy in their jobs and were considering a career change. Of those wanting to change careers, 60 per cent said it would be to follow their "true calling", while 52 per cent said they were motivated by money and 39 per cent wanted better work-life balance.
For Julie Wattus, it was to follow her life's passion – music. After working in the engineering industry for a number of years, Julie was increasingly dissatisfied with her career and made the huge leap from chemical engineer to school music teacher.
There were a few stepping stones between the two careers – such as time overseas to think about the direction she wanted to take and a number of unqualified teaching roles. There were also financial considerations, such as taking a calculated drop in income to return to university to pursue her new career. However, it is a move that Julie has never regretted.
"I really love my job – I'm totally happy with the change," she says. "While I make much less money than I did in engineering, the trade-off is absolutely worth it. I now make a living doing something I love. That's worth a lot."
While Julie always loved music, at school her strengths lay in maths and science.
"Because I was good at maths and science, I was steered towards engineering," she explains. "I also knew it would pay well, be powerful and it was something that not a lot of women did, so I was attracted to it as a career.
"Other than that, I didn't think very deeply about it. And as I worked through my career in engineering, I was becoming increasingly unhappy and realised that it didn't align with who I really was as a person. That may sound a bit hippy, but it was true. I found that I was having to change my personality to fit my job and I was getting less and less personal satisfaction out of working in the industry."
Like anyone thinking about a career change, there were a number of things Julie needed to consider, probably the biggest being ongoing financial security. Financial experts recommend having a savings buffer of between three to eight months of living expenses. This could be via a credit facility or savings account.
Also, the company Julie worked for paid well compared to industry standards, so she says it was initially hard to think about leaving this level of financial security.
"They used to call it the 'golden handcuffs' because they paid almost double the usual rate. That's hard to walk away from. But the final trigger was when I had to make a choice between attending a business dinner and my grandmother's birthday dinner. My mum and gran told me to go the business dinner, saying my work was really important. And so I went. And I remember getting home and feeling absolutely awful.
"I really started to question it all. How is that business more important than my grandmother? That was the point at which I really started to think, no I'm not going to do this any more."
The other catalyst for Julie was that as she progressed up the career ladder, she had to move into a managerial role, which meant she wasn't utilising her mathematical and scientific skills in the way she did at the start of her career.
"I have a mathematical/scientific mind, and I went into the engineering industry thinking that is where my focus would always be," she says. "But the only way to progress your career in that field is to become a manager. So as a scientist in an industry like that you can only go so far and then you have to go into a management role.
"While I am a people person, I knew that I didn't want to manage people in that environment. Everyone there was very ambitious. It wasn't very supportive or collegial."
So Julie saved enough money so she had a savings buffer and could leave her high-paying job and travel overseas to figure out what to do next. Back in Australia, this led her to teaching. She tested the waters with a number of stints in various unqualified teaching roles – including early childhood music, maths tutoring and yoga – as well as raising four children in quick succession.
These experiences cemented the idea that teaching was the right path to take, which meant retraining.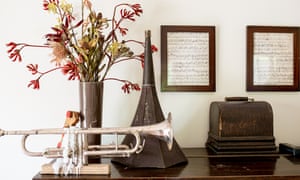 "Teaching seemed like a good career to have while raising a family because of the hours," she says. "While I had had previous roles in teaching, I didn't have the piece of paper to show I was qualified so I knew that I would need to retrain.
"However this time around, if I was going to do another degree I wanted it to be something I felt passionate about. As you get older you realise time is short, so you want to be doing something you enjoy. And I wanted to feel like I was making a positive contribution in an area I was inspired by.
"Originally I was thinking of being a maths teacher, but my passion is music so I was trying to find a way to follow that and still make a living. I thought of all the different things I could do and teaching music in schools felt like the most practical option."
With the support – both financial and emotional – of her partner, Brian, Julie went back to university part-time and after five years she was awarded her graduate diploma of education. She acknowledges that there were challenges along the way – the greatest being the drop in earnings while she returned to studying.
"Taking a period of time with no income was difficult. If I didn't have Brian's support, it would have been much harder," she says. "I would have had to spread it out over more years and work part time. So it would have taken a lot longer for me to complete my degree.
"And while as a mother of four it was difficult to find time to study, I found studying again, at an older age, so much more rewarding. It was like chalk and cheese compared to the first time around. When I did my first degree, I wasn't that keen on the study. Whereas this time I realised how amazing study can be. I would go to an hour's lecture and come away wishing I could have been there for hours longer. I realised what a privilege it is to study."
Today Julie works in primary schools as a music and performing arts teacher where she shares her passion and love for music with children aged from five to 12 and relishes her new creative role.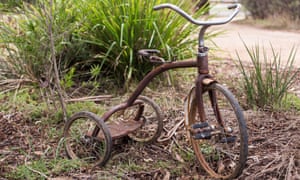 "I take choirs and teach classroom music and I love the variety of my job: sometimes I'm researching and programming music, other times I'm dancing. And what I also love is that, unlike my previous career in engineering, I'm not sedentary. Now I am always moving around, whereas before a lot of my job involved computer work.
"Another thing I'm blown away by – which is very different to my previous career – is the collegial nature of teachers. It's a great environment to work in – really supportive and very different to where I came from."
But Julie says the biggest reward by far, is seeing the positive impact she has on young children's lives.
"One of my students is a 10-year-old boy who didn't want to join choir," she explains. "I gently coerced him to have a try and then during the class I watched his wide eyes of enjoyment. Later he came up to me and asked if he could join the choir. That was what those five years of study were for. No amount of money can top that."
Bank with confidence and flexibility. With over 3000 fee free ATMs Australia wide, 50 branches in NSW and SE Qld plus online banking via Mobile App and Internet Banking, Greater Bank, has you covered, wherever your location. Find out more here.