Good morning, and welcome to our rolling coverage of the world economy, the financial markets, the eurozone and business.
There lots to keep the City busy today, with Britain's central bank and Greece's debt talks jostling for attention.
After the Federal Reserve raised interest rates last night, it's the Bank of England's turn to set monetary policy. The City expect that the Bank will vote 7-1 to leave interest rates unchanged,.
The Bank's latest view on the UK economy will be pored over – especially as last week's general election has plunged us into a deep political crisis.
New retail sales figures are released this morning too, which are expected to show that consumers cut back last month.
RBC Capital Markets say:



Retail sales volumes in May are expected to reveal a decline versus April, where the outturn was particularly strong as a result of good weather during the month which contained Easter.
The great and the good of the City will be ironing their best shirts tonight, for the annual Mansion House speech. Chancellor Philip Hammond is the star turn, and will use his speech to argue for a Brexit that's good for business.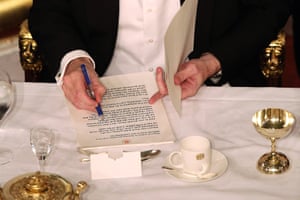 In the eurozone, Greece will make one more push to persuade its creditors that it's done enough to unlock fresh aid funds.

Eurozone finance ministers will meet this afternoon, to discuss whether Greece has delivered on its austerity targets, and should receive its next loan.
The situation is now getting quite tense; Athens faces debt repayments in July, and prime minister Alexis Tsipras is already talking about the need for a 'political solution' to be hammered out by eurozone leaders. Germany, though, wants to leave it in the finance ministers' court.
The real prize, of course, is debt reduction – but Greece's creditors are struggling to agree on what needs to be done to make its debts sustainable. So it could be another frustrating Eurogroup meeting.
Here's the agenda:
9.30am BST: UK retail sales for May
10am BST: Eurozone trade figures for April
12pm BST: Bank of England decision on interest rates
12pm BST: Bank of England publishes minutes of today's meeting
2pm BST: Eurogroup meeting begins in Luxembourg
9pm BST: Mansion House speeches