This article is the fourth in a series on the Canadian banks. If you missed my previous articles on the Bank of Montreal (NYSE:BMO), The Canadian Imperial Bank of Commerce (NYSE:CM), or the Toronto-Dominion Bank (NYSE:TD), you can find them here. Stay tuned for the final article on The Bank of Nova Scotia (NYSE:BNS).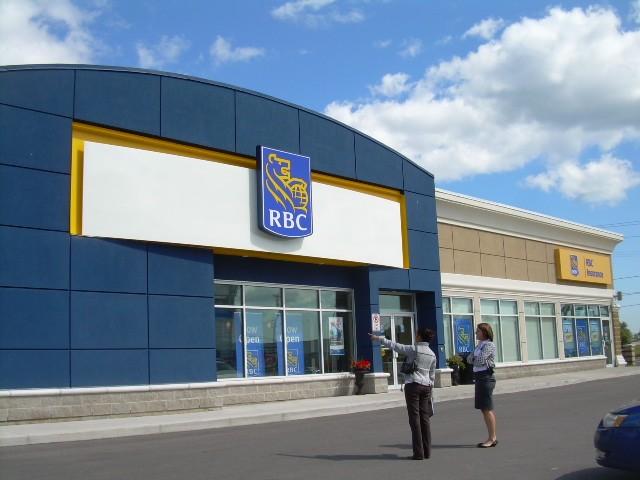 Royal Bank of Canada (NYSE:RY) is the largest bank in Canada based on market cap, and maintains significant market share across all categories. The bank has solid growth prospects and strong financials, but it is trading above its long-term valuation today. For investors wary of the Canadian housing market, RBC has an outsized exposure. It is an excellent choice for long-term investors, but I would wait for a pullback into the low $60s to initiate a position.

(Source: Annual Report)
RBC's revenue base is well diversified across its segments, with half coming from retail P&C banking and over a third from Capital Markets and Wealth Management. 62% of revenues are derived from Canada, with 21% in America and the remainder international. RBC remains a Canadian bank, with the international diversification serving to improve its growth prospects, specifically in the Wealth Management segment. Looking below, RBC maintains a leadership position and significant market share across its key categories.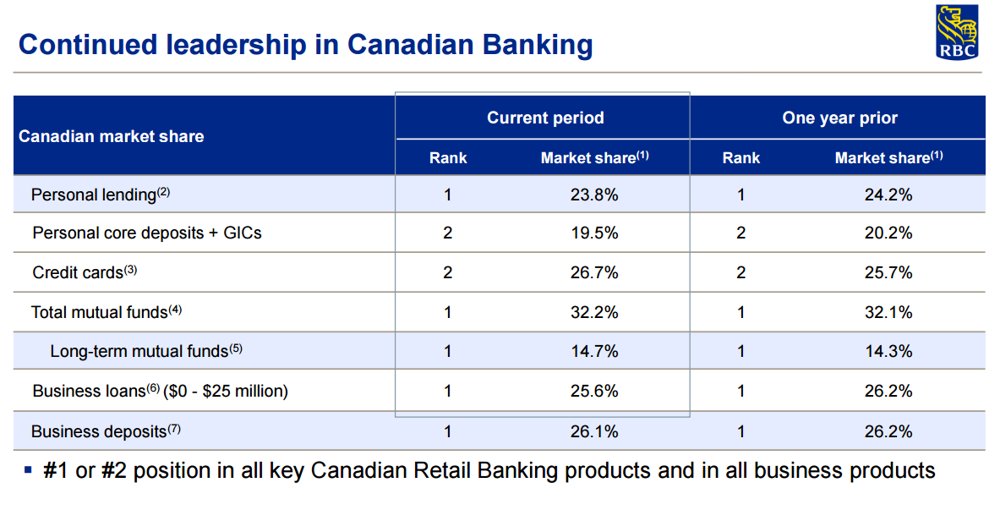 (Source: Analyst Presentation)
The bank's recent results were strong. Net income of CAD 2.8 billion was up 9% YOY, and earnings per share grew 11%, with the extra growth off of share repurchases. Additionally, the bank had a full 1% expansion in its return on equity, bringing the figure up to 18%. This is stronger than any of the other 5 banks, save CM. It remains to be seen whether CM will be able to maintain its best-in-class return on equity following its new acquisition into America, which tends to have lower profitability scores on the whole for banks.
Profitability was strong, and so was volume. Client volume grew 7% YOY, with loans growing 5% and deposits growing 9%. Both compare well to peers, and RBC likely took some share in the commercial space with 16% deposit growth and 10% business loan growth. These figures show that the bank continues to execute well and grow its market share.

(Source: Analyst Presentation)
Like its peers, RBC has been investing heavily into digitization to improve the customer experience. 84% of its transactions were performed through self-serve channels this last quarter, and the bank now boasts 3 million active users on its mobile app. For a frame of reference, that is over 10% of the adult Canadian population. These initiatives have led to increasing client satisfaction over time, and likely aided in the bank's growing market share. In wealth management, the MyAdvisor platform connects clients with a financial adviser to offer personalized advice. This offers significant cross-selling opportunities and improves client retention.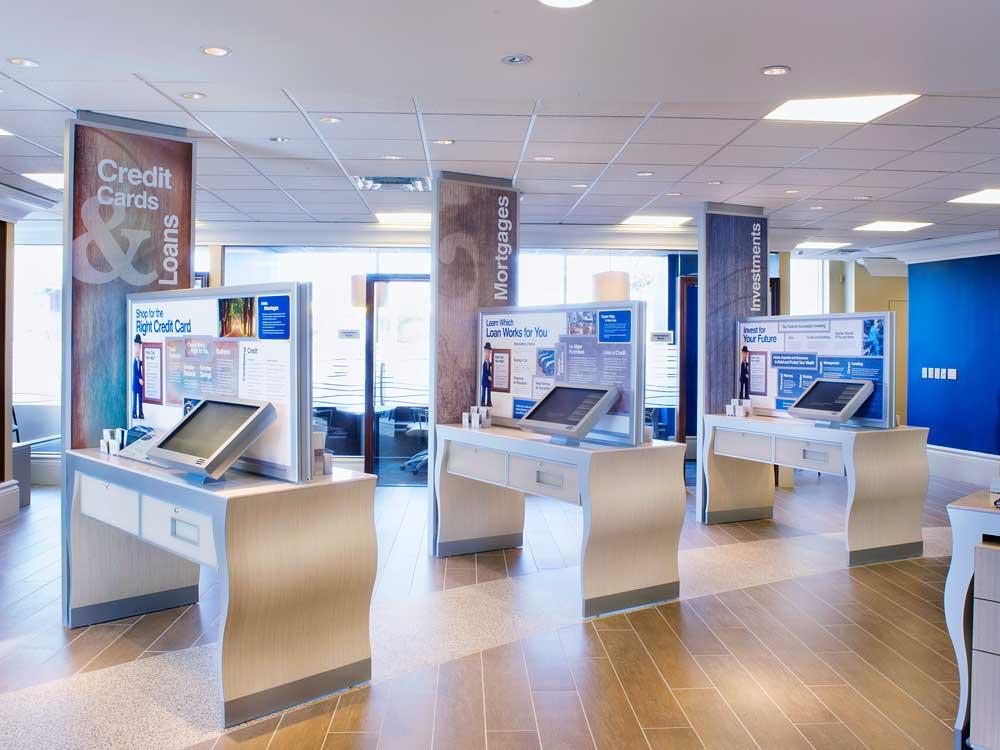 RBC's CET1 ratio took a hit QOQ, as the strong capital generation was overwhelmed by share repurchases and updates to the risk-weighted assets parameters. This shouldn't be alarming, as 10.6% is still well above the Basel III requirement of 6% and is mostly in line with that of peers. Additionally, management guides to maintain above 10.5%, so barring any unforeseen pension changes, this is about as low as management wants to see it. The bank repurchased 29 million shares this last quarter and has now bought back over 80% of the shares used to finance the City National Bank acquisition last year. In my first article on the bank, I mentioned that share dilution was a key issue, and since then, management has solved that.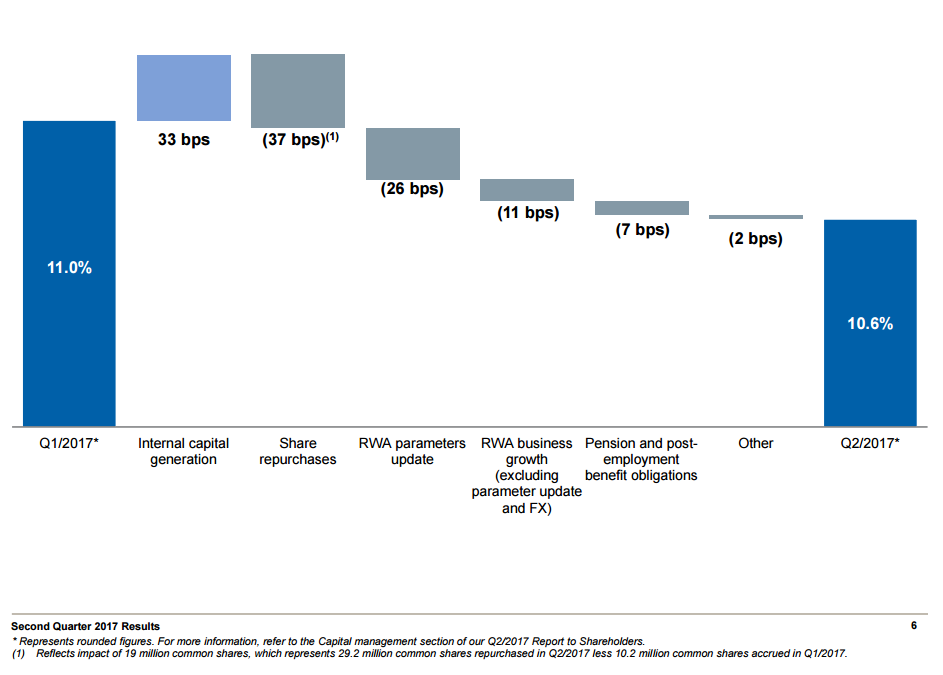 (Source: Analyst Presentation)
Wealth Management Growth Through City National

(Source: Acquisition Presentation)
The bank's expansion into America through the City National acquisition is likely to drive strong growth for RBC going forward. The focus is on Wealth Management, and the bank has a strong footprint in several key US markets. LA, NYC, and San Francisco combine to account for 1.7X the GDP of Canada, and the cities have a significant number of high net worth individuals, which RBC sees as an opportunity. Barron's has ranked the bank as one of the top wealth managers in the US for the past 15 years. City National accounted for $77 million in earnings, growing 16% YOY. The bank saw 18% loan growth and 21% deposit growth YOY as well. This growth is great for RBC's American operations and likely represents some of the strongest opportunities for the bank going forward.

(Source: Analyst Presentation)
RBC Loan Portfolio and Credit Rating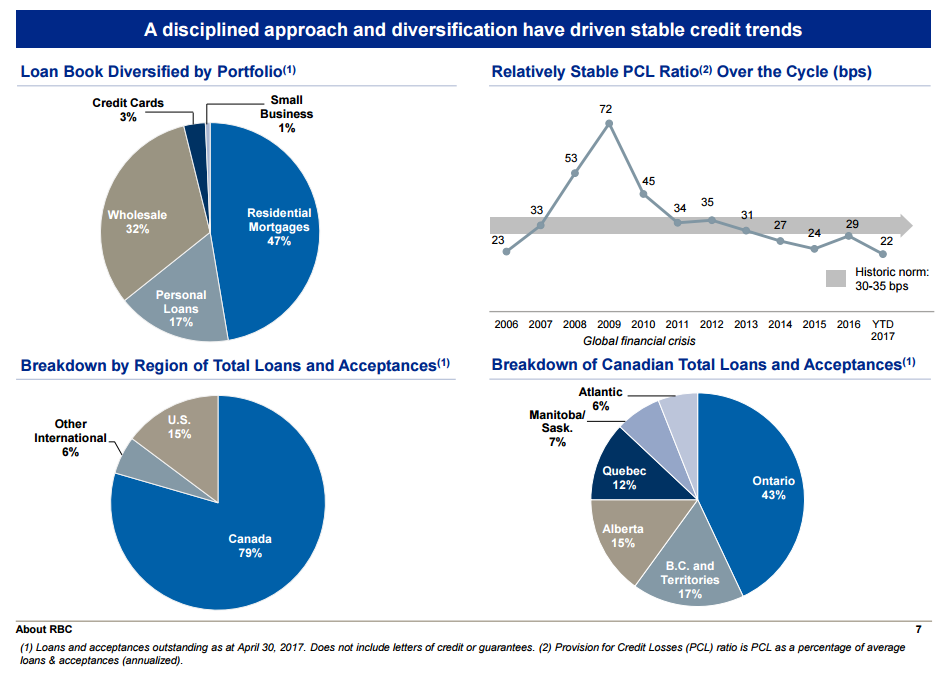 (Source: Analyst Presentation)
Moody's recently downgraded the credit ratings of all of the major Canadian banks. They still maintain a solid rating, with TD holding on to the highest of the group. RBC was downgraded to an A1 rating, still well within investment grade. Since all of the banks were downgraded at once, it is likely that the credit agency is basing this move off of the overall Canadian economy. The housing market and its high localized prices were cited in the report and remain a significant concern for investors. Additionally, the credit agency sees the expansion into America to be a negative factor on the bank's credit rating. Since that is likely RBC's best growth avenue going forward, it isn't likely to change anytime soon.
RBC's provision for credit loss ratio hit a low not seen since at least 2006 this year. The oil & gas sector has continued to recover, which had weighed on the bank's loan book last year. 86% of the bank's loans are secured, and management assured investors on the call that the bank is not participating in the subprime auto market. This low PCL ratio shows the relative strength of the bank's loan portfolio today.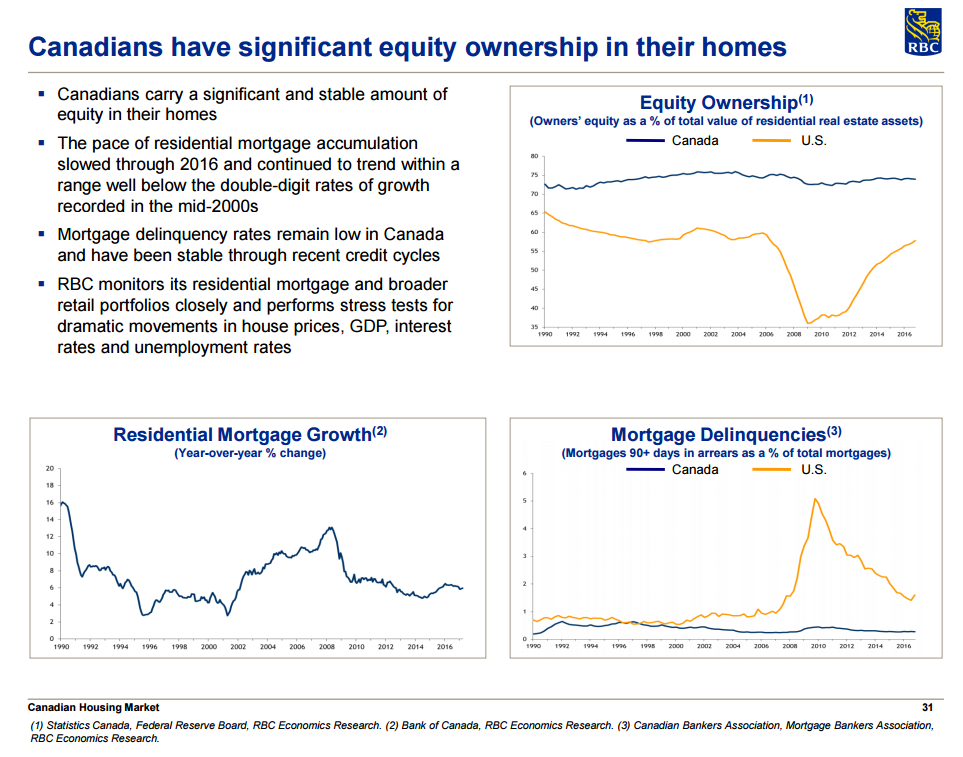 RBC does have a significant exposure to the housing market in the two high-flying areas of Vancouver and Toronto. Residential mortgages account for nearly half of the bank's loan book, and Ontario/BC (the provinces containing those two cities) accounts for a combined 60% of its portfolio. Because of this, if investors are very wary of the housing market, RBC is likely not the bank for them to invest in at this point. However, there are a lot of good reasons why the Canadian housing market likely isn't in as much trouble as many assume.
Looking above, I have used this graphic before because I think it is striking to show the huge differences between the Canadian and American housing markets. Specifically, look at the steady quality to the equity ownership line for Canada and the consistently low rate of delinquencies.
Mortgages less than a loan-to-value ratio of 80% are required to be fully insured, which adds a layer of protection to the banks on houses without significant equity. These insurance payments went up by ~15% this last year on mortgages over 90% LTV as well. Additionally, non-owner occupied properties require a down payment of 20%. All of these measures seek to minimize the speculative nature of the market and to insulate the banks from defaults on price downturns.
The government has stepped up in both Ontario and BC to try and curb the massive price increases the two locations have seen recently. Ontario instituted a nonresident speculation tax of 15% as part of its "Fair Housing Plan" in April, which should show through in the next couple of quarters. BC also instituted a 15% tax for foreign buyers of property in the greater Vancouver area last July, which has already helped prices to level off somewhat.
As far as RBC's exposure goes, the bank holds CAD 246 billion in mortgages, with 48% of those being insured. Ontario represents 42% of these mortgages and BC accounts for 18%. These two provinces actually have a lower LTV ratio than greater Canada, at 53%, and condos only account for 9.8% of the lending portfolio. Additionally, the credit ratings of the mortgage holders is very high on average, with 47% holding a >800 FICO score.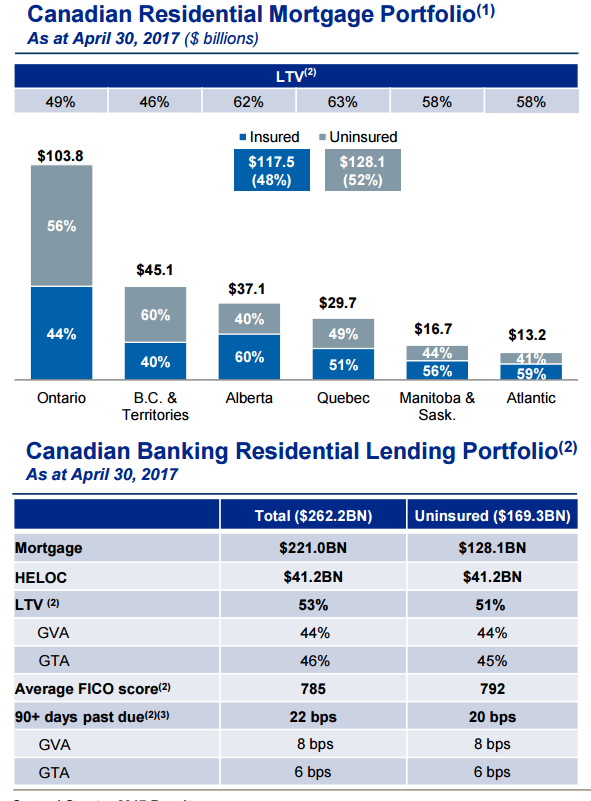 All of these figures combine to paint a picture that is not quite as dire as some would have you believe. However, the risk will never be eliminated, and a housing price downturn could absolutely be on the horizon in both locations. I see the most likely outcome of that scenario as being an increase in delinquencies and a downturn in loan originations, but neither will cause a significant downturn in the bank's earning power. CEO, President, and Director David McKay had this to say on the earnings call:
We're encouraged by recent data in the Toronto market for April. New listings were up 34% from the prior year which suggests some potential easing of the supply-demand constraint that contributed to rising home prices. Overall, we believe the housing market will continue to be supported by steady population growth which is partially driven by immigration, household income gains and low interest rates. While we recognize some of the concerns in the market, we remain confident in the Canadian economy, the strength of our mortgage book and our prudent credit adjudication processes. Our loan portfolio is well diversified and our client credit profiles are strong.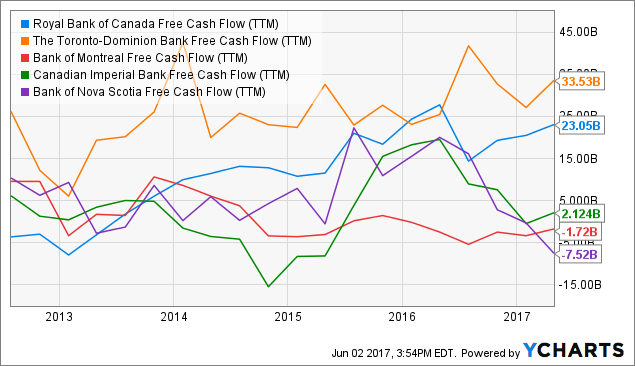 RY Free Cash Flow (TTM) data by YCharts
Free cash flow is very important for companies that pay dividends. RBC is consistently among the best in that category, with TD generating the most dividends of the Canadian banks. The payout ratio today stands at 44.5%, and it is targeted between 40% and 50%. I see the dividend growing at ~5% annually for the forseeable future, in line with earnings growth. The bank's significant free cash flow generation and conservative payout ratio combine to make it a solid dividend grower.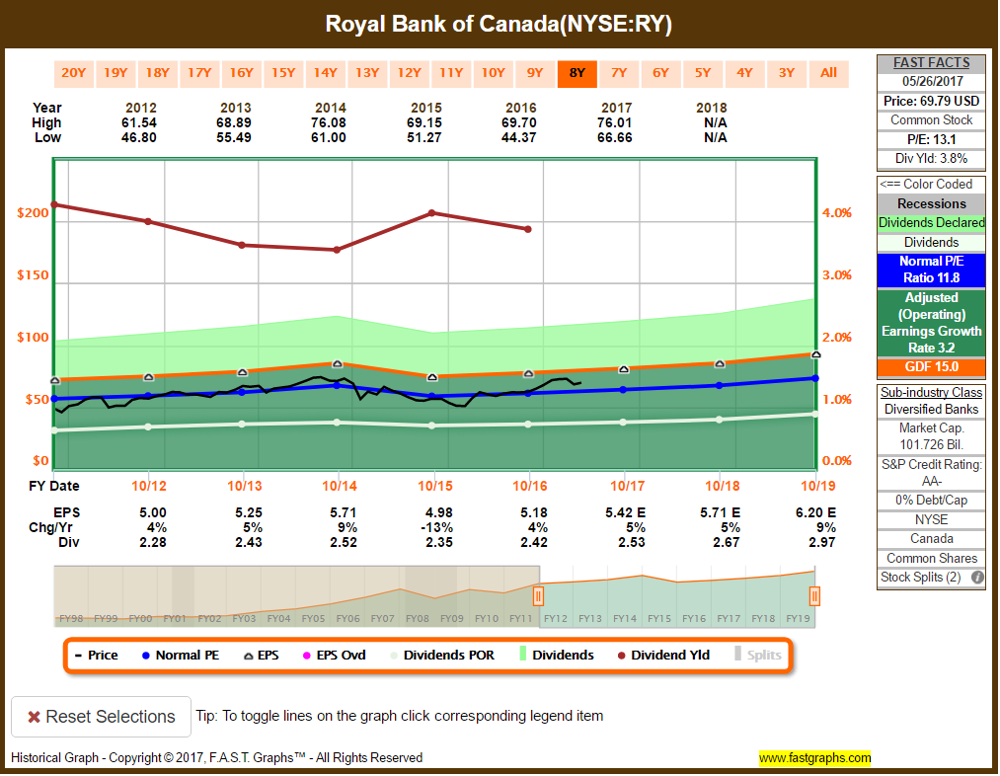 Looking at the long-term valuation graph, RBC is trading a little above its average. The multiple at 13X earnings is not expensive on an absolute basis, but investors will likely be able to buy the bank cheaper if they are patient.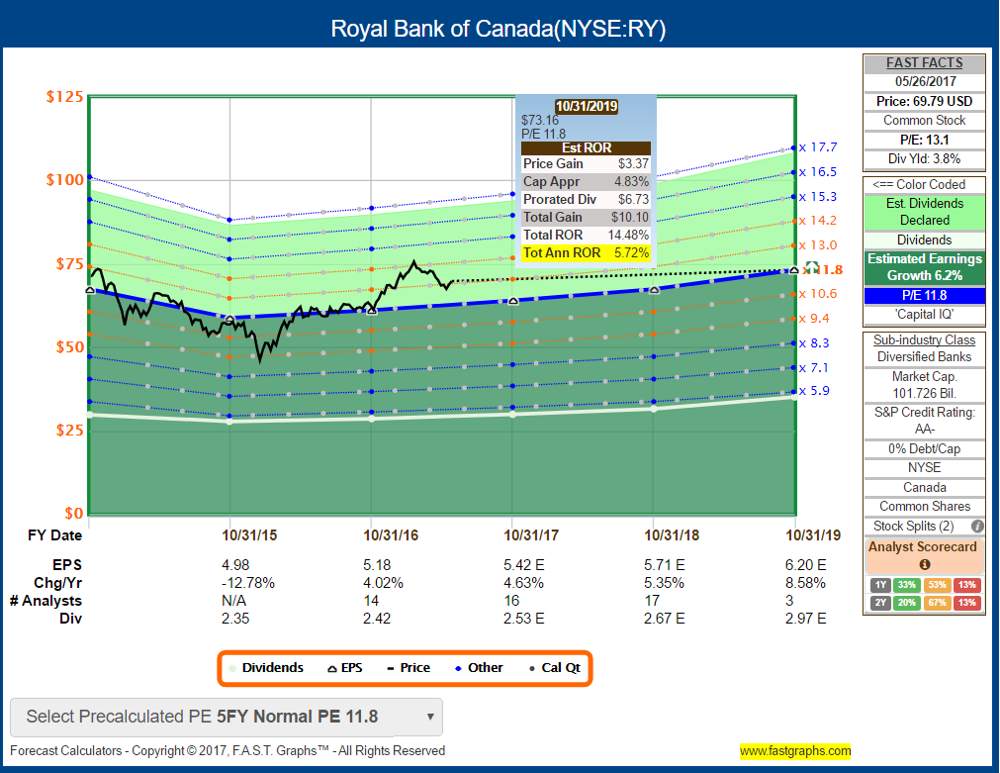 Because of the above-average valuation, an investment today and a reversion to the mean would yield an annualized total return of ~6% annualized. This doesn't compare well with peers, most notable CM, TD, and BNS. For that reason, although I consider RBC to be an outstanding performer, I recommend waiting on a pullback from these levels before initiating a position.
If you liked this article and would like to read more covering the Canadian banks, please click the "Follow" button next to my picture at the top and select Real-time alerts. Thanks for reading and please leave a comment below.
Financial statistics were sourced from Morningstar, with the charts and tables created by the author, unless otherwise stated. This article is for informational purposes only and represents the author's own opinions. It is not a formal recommendation to buy or sell any stock, as the author is not a registered investment advisor. Please do your own due diligence and/or consult a financial professional prior to making investment decisions. All investments carry risk, including loss of principal.
Disclosure: I am/we are long TD, BNS, CM.
I wrote this article myself, and it expresses my own opinions. I am not receiving compensation for it (other than from Seeking Alpha). I have no business relationship with any company whose stock is mentioned in this article.