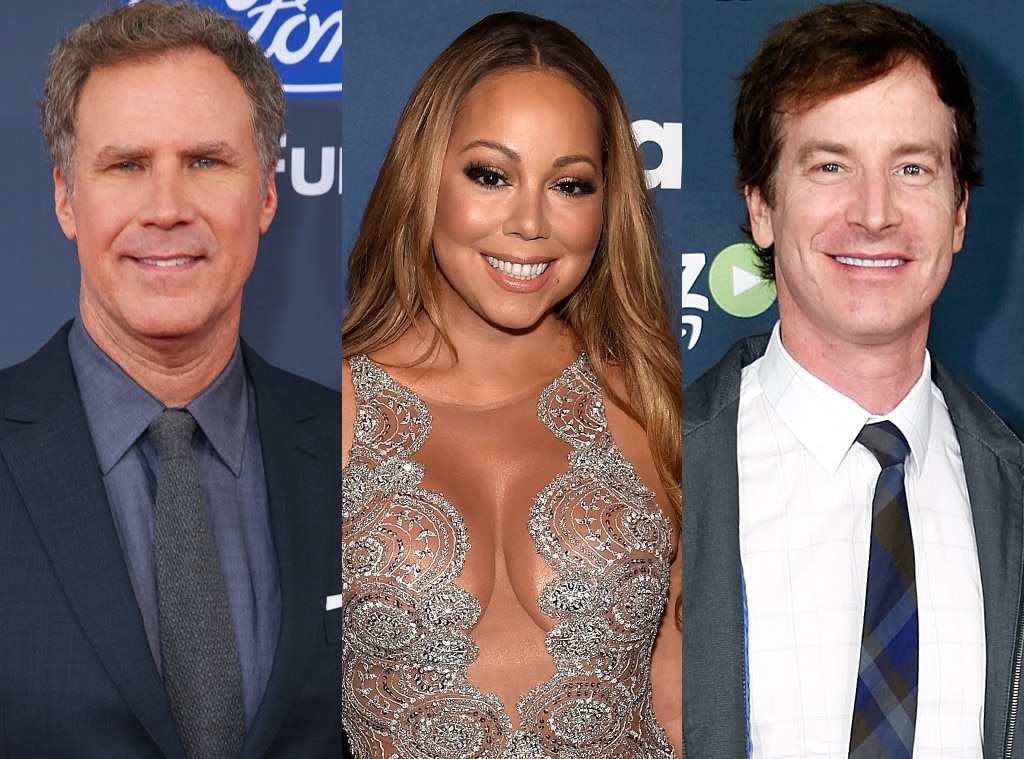 Rob Kim/Randy Shropshire/Dimitrios Kambouris/Getty Images
Mariah Carey did not make the cut of Will Ferrell and Amy Poehler's new comedy, The House.
The film centers on two parents (played by Ferrell and Poehler) who start an underground casino in the basement of their house in order to pay for their daughter's college tuition. In it, Carey was cast to make a cameo as herself.
But apparently that didn't happen.
Ferrell sat down on Late Night With Seth Meyers earlier this week and chatted about his, er, experience working with Carey for the film, confirming she did not make the final cut.
Meyers noted that Carey had made very specific demands about her interview on his show, which Ferrell alluded were also made on the film's set.
"There were suggestions that weren't executed. She was on our set and, um, things happened. Things happened and didn't happen," he played a bit coy. "Let's just put it this way: At about midnight, I got a knock on my trailer and said, 'You can just go home. We're not going to get to you.'"
But while Ferrell wouldn't necessarily dish the full scoop, his The House co-stars did.
In fact, Cedric Yarbrough took to Facebook in a since-deleted post on Wednesday to call Carey out for being "unprofessional" and "borderline abusive."
"Ok since Will Ferrell is talking, I'ma talk-ing," he wrote. "Yeah, a real funny cameo was SUPPOSED to happen in the new film #TheHouse with the superstar Mariah Carey. But it was ruined by superstar Mariah Carey."
He noted that she was three or four hours late to set, and then upon her arrival, she began complaining about her character's stunt.
"When Mariah finally showed up she refused to match the stunt. 'Darling, I would never do it that way…'. I heard her say those exact words," Yarbrough recalled. "She then requested a large fan for her hair to be blown around and a camera that would be above her, basically a crane shot."
He continued, "This lady was unprofessional & borderline abusive to our director, who tried his best to appease her every wish."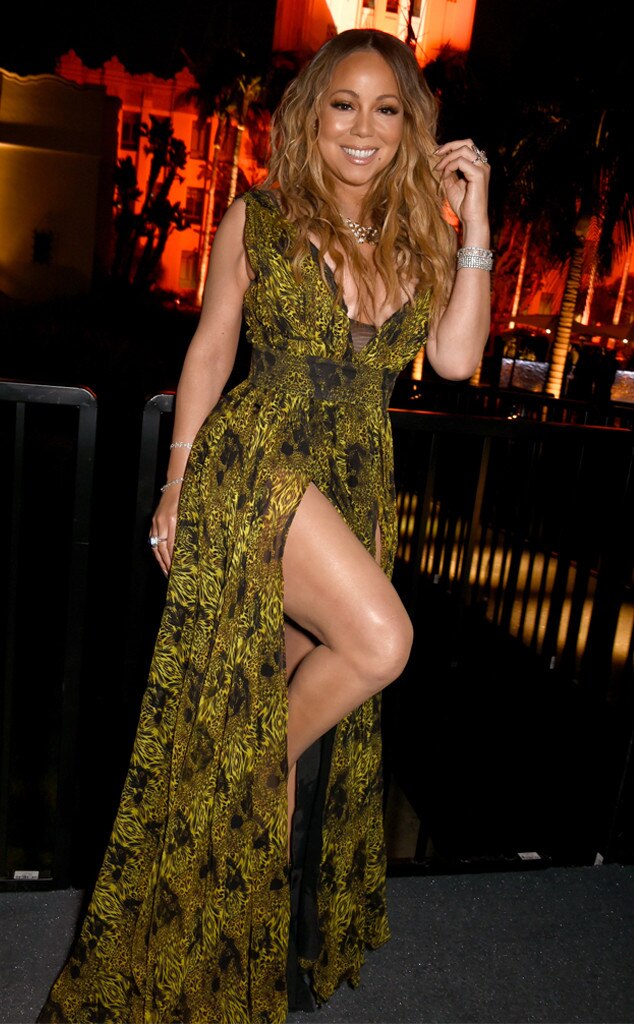 Dave M. Benett/VF17/WireImage
While he admitted it's not "good form" to "tell on" fellow actors, he couldn't deal with the way she treated the film's crew.
"Our crew didn't deserve that, our director didn't…This kind of behavior just isn't cool," he said. "For you young actors, be on time, know your homework, but be courteous and respectful. For us old heads, the same. This kind of behavior should be called out for what it is. I miss 'I had a vision of love' Mariah. Be a damn professional."
By the way, Yarbrough said he left out "the worst" part about the whole fiasco. 
Meanwhile, another one of the film's stars, Rob Huebel, spoke out last month, diving into even more details about Carey during an interview on SiriusXM's Entertainment Weekly Radio.
"We did some re-shoots with a pop star named Mariah Carey," he said. "It did not go well. F–king what is going on with her? It was bananas."
Huebel paralleled Yarbrough's remarks, noting the singer showed up four hours late. He also claimed she made some "amazing requests," which included "all white roses" in her trailer as well as lamb stuffed animals (likely due to the fact that her fans are called "lambs").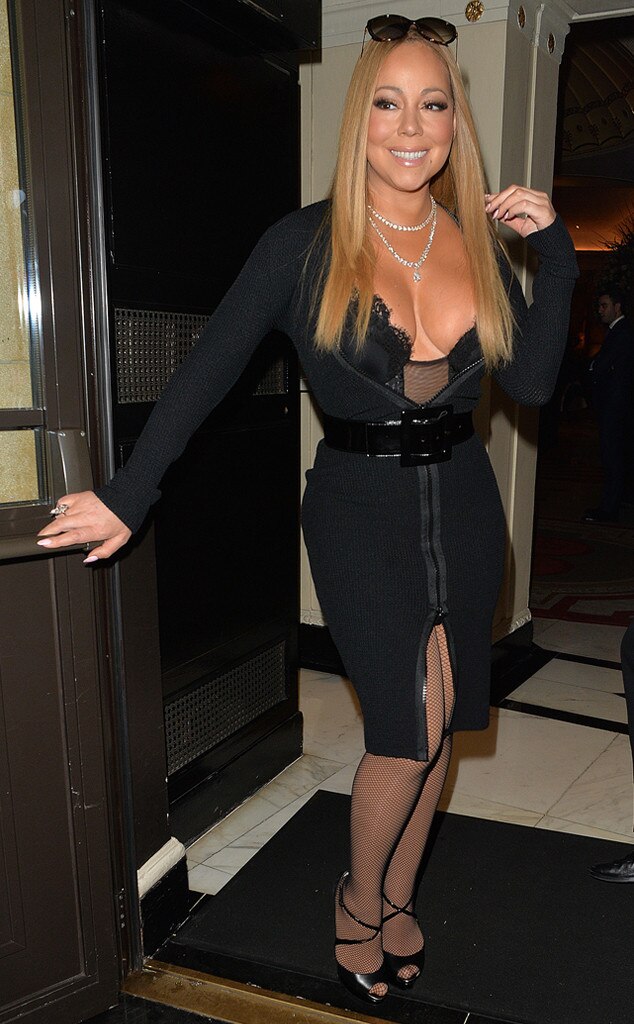 Gotcha Images / Splash News
But aside from the suggestions, Huebel said Carey wasn't willing to perform the scene she was cast to do.
"She was hired to sing one song, and she was like, 'You guys, I don't want to sing that song.' They're like, 'We hired you to sing this song,'" he recalled. "So then they were going to do this bit where they shoot her, I think, and they kill her—in the movie, not in real life—but she didn't want that. She was like, 'I don't think my character would get killed by bullets. What if I deflected them like Wonder Woman?'"
He continued, "They were like, 'Mariah, we don't have time for [this]. You're getting paid so much money. We have you for one day. We don't have time to argue with you. Just do it.' She just didn't want to do what they wanted her to do."
Both Carey's reps and Warner Bros. (who is releasing the film) had no comment.