So much for that Solar Eclipse, right? 
Taylor Swift 's highly-anticipated return to the music world feels closer than ever, brought on by this morning's incredibly cryptic, most definitely mysterious clip of what looked like a snake's tail popping up on her social media. This followed last week's (ceremonial?) purging of Swift's Instagram, Twitter, Tumblr and her personal website on the third anniversary of "Shake It Off's" release, prompting plenty of speculation that a follow-up to 2014's 1989 is now imminent. 
The pop star has yet to confirm anything herself, but in terms of Swifty-created theories and source intel, the writing might very well be on the wall. 
We're debunking the rumors, rehashing the facts and breaking down the "what does it all mean?!" of T. Swift's next era below: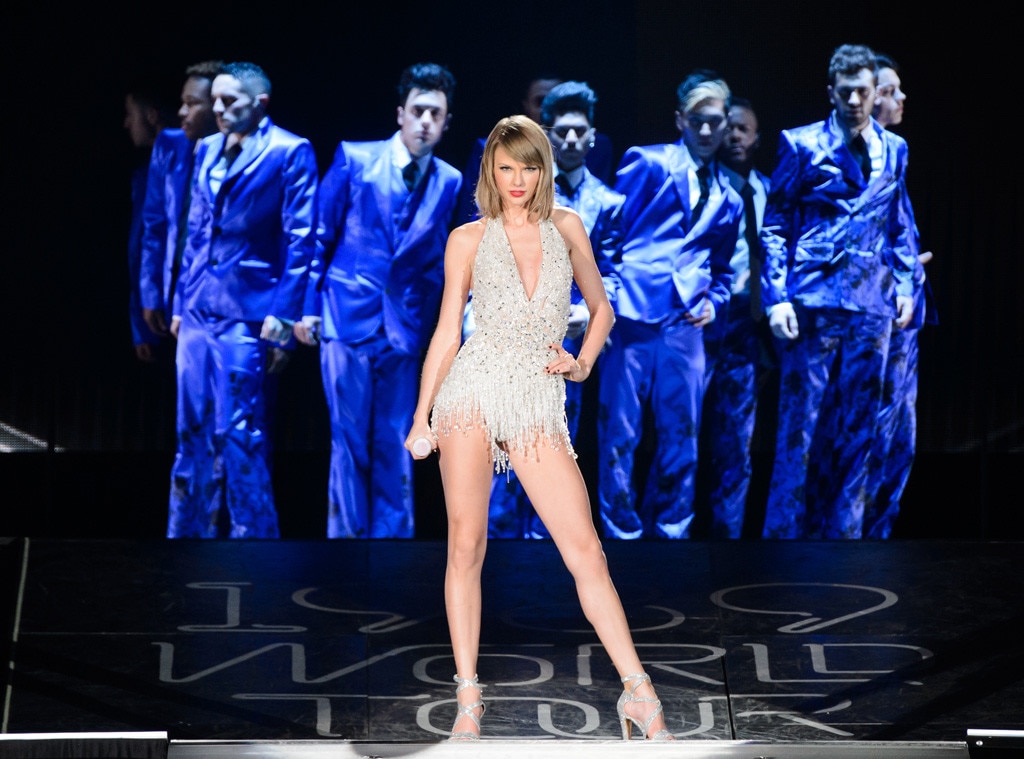 Larry Busacca/LP5/Getty Images for TAS
She's Committed a Ton of Time and Energy to the Next Album: Remember when Taylor just like… disappeared? She went practically missing from the public eye for four months at a time, but as a source previously told E! News exclusively, it's because she was crafting her big comeback. 
"Taylor has been writing and recording her new album in Nashville for the last several months," a source disclosed in May. "She has been working on it around the clock and will be making an announcement soon. She is really excited about her new music and can't wait to share it with her fans."
Our insider added, "She has been entirely focused on that and not much else. She has been 100 percent dedicated to making music the last few months and that's it."
Which Brings Us to Her Fandom's Wildest Theory: When it comes to Taylor, nothing she does is unintentional and without meaning. That's why it'd make sense if she and her team left subtle clues for fans to obsess over leading up to a major reveal. For this particular project, the concept of time is being floated around as Swift's album focus. 
Here's the evidence: About two weeks ago, CEO of Big Machine Label Group Scott Borchetta tweeted an image of a clock with the phrase "You can't recycle wasted time" written across it. Simple enough, until Swifties pointed out that the hands on the clock pointed to 10 and 3, which is a known homage to Taylor's lucky number 13. Swift also referenced time in a rare Instagram tribute to Haim, writing, "On. Repeat. Til. The. End. Of. Time" with yes, 13 exclamation points. 
And how about that clever "around the clock" mention from our insider above? Tricky, tricky!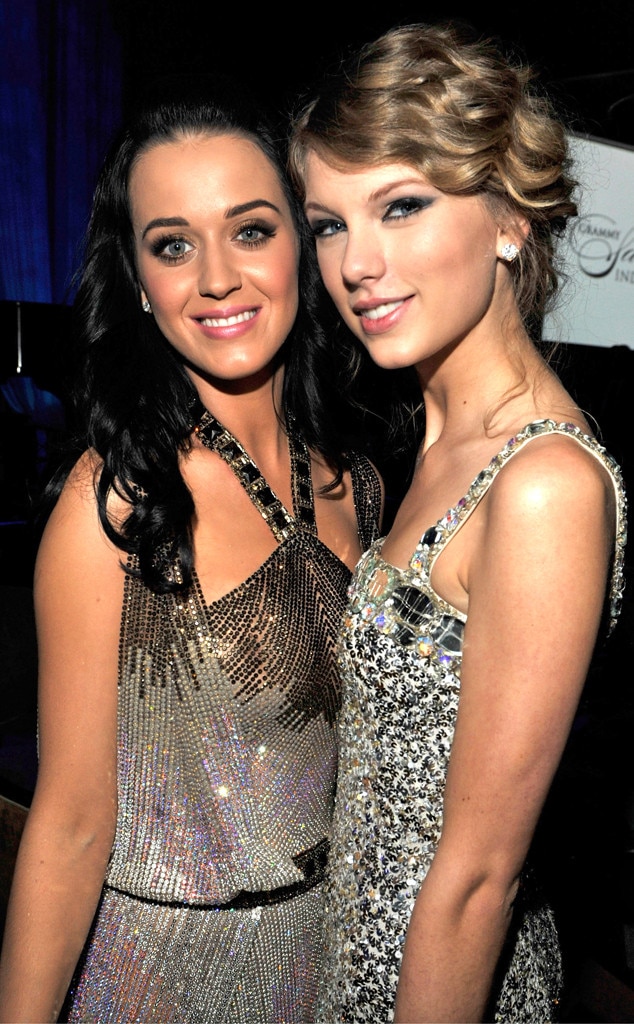 Kevin Mazur/WireImage
Here's What Taylor Might Address on the New Album: The possible snake motif makes it fairly clear—Swift will finally share her side of the s–t show that was 2016. Internet trolls branded the "Blank Space" singer a "snake" as her drama with Kanye West reached a boiling point, and the slithery green emoji followed Taylor well into 2017's continued—but since squashed—feud with Katy Perry.
And as we previously reported, Swift has written songs about ex-boyfriends Calvin Harris and Tom Hiddleston, though it's unclear what tracks ended up on the cutting room floor. As much as we'd love it if Tay went all "Bad Blood" on her former flames, the source explains that she's kept it totally amicable with both the actor and Scottish DJ, and her lyrics reflect that. 
It's also plausible that Taylor and Drake's confirmed collaboration will appear on the album, which a source described as "different" and "very catchy."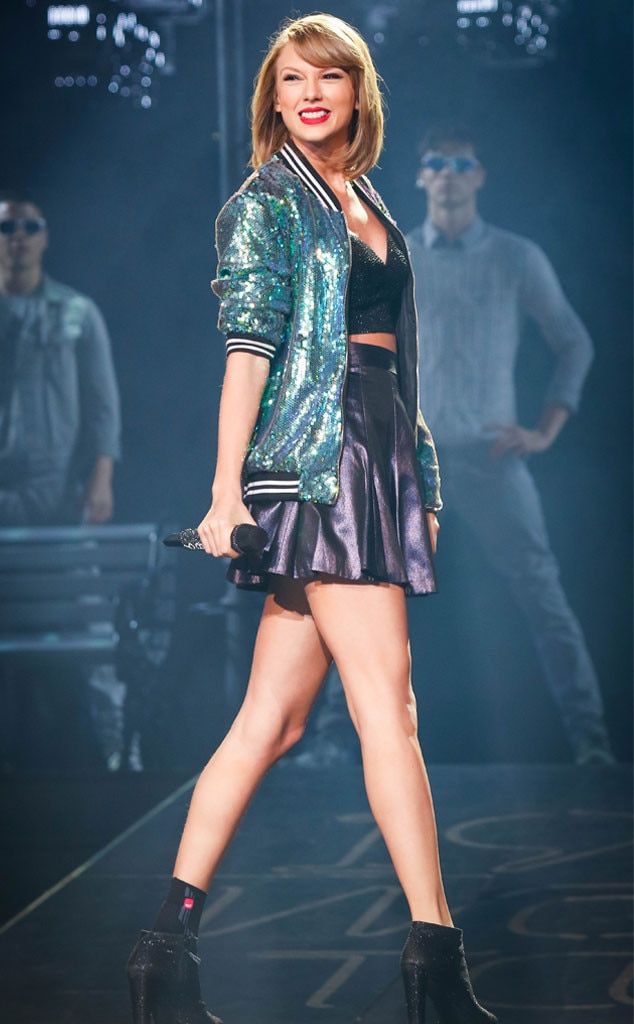 Chen He/ChinaFotoPress via Getty Images
When Searching for Updates, Look to Taylor: The singer's frequent music video director Joseph Kahn teased a few apparent details of her next project on Twitter, but as we've learned from the past, any and all verified information will come from Swift and Swift only. 
Borchetta recently dished to E! News. "You can absolutely expect more Taylor Swift music. But, you know what, one of the things we always do with Taylor is she is the broadcaster. When she is ready to tell her fans when she's coming back, she will do it."
He continued, "We have a rule and a saying at the label: The first rule of the Taylor Club is don't talk about Taylor Club."
Ed Sheeran Is Either Entirely Misinformed, or Leading Us On: If anyone's privy to all thing T. Swift, it's this British singer-songwriter. Unfortunately, he's under the impression that #TSwift6 won't be dropped until the holidays, sharing in an interview with the BBC News, "Taylor isn't going to be releasing until probably the end of this year—Christmas is the smartest time to release because that's when everyone buys records."
Sheeran might have a point, though. E! News can confirm that Taylor has yet to register or trademark any music-related endeavors to the ASCAP, a standard practice for most singers regardless of fame.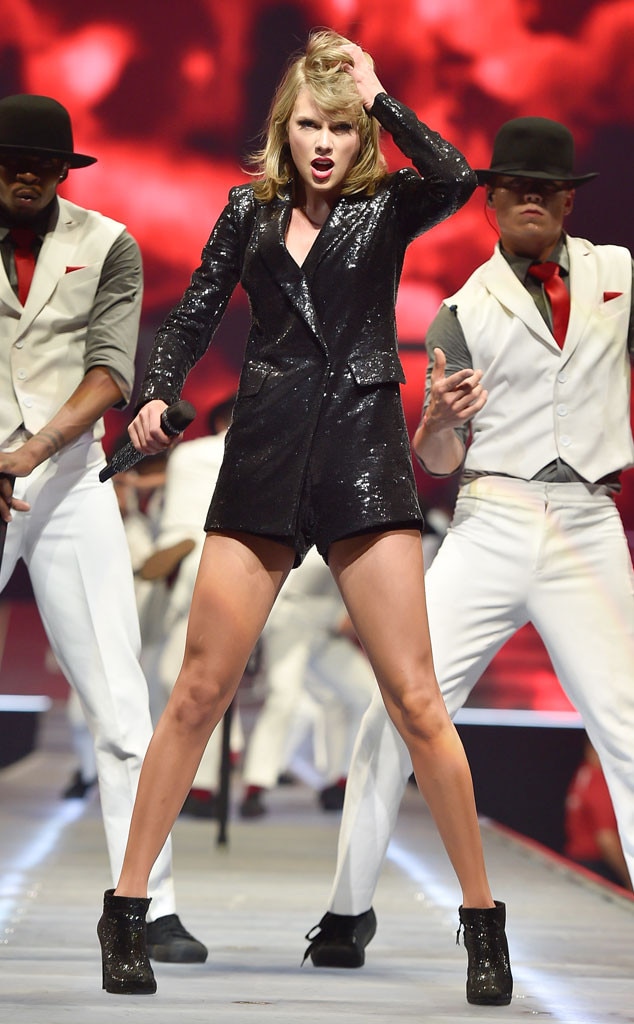 George Pimentel/LP5/Getty Images for TAS
Taylor's Absence Made Everyone's Hearts Grow Fonder: Swift spent the entirety of 2015 touring, and 2016 was filled with enough headline-making incidents to encourage even the most A-list of celebs to take some time away. Long story short, this makes Taylor's return that much sweeter.
"Honestly, I never relax, and I'm excited about being able to relax for the first time in 10 years," she told Vogue last year. "This is the first time in ten years that I haven't known [what's next]. I just decided that after the past year, with all of the unbelievable things that happened…I decided I was going to live my life a little bit without the pressure on myself to create something."
"I'm always going to be writing songs," she added. "The thing is, with me, I could very well come up with three things in the next two weeks and then jump back into the studio, and all of a sudden the next record is started. That's an option, too."
An option, indeed. Are you excited for what's to come with Taylor? Let us know in the comments!