Tesla (TSLA) issued a new 8-K report to the SEC. In it along with details on the latest bond issuance and some off balance sheet accounting notifications was the notice of a new incentive compensation plan for Jonathan McNeill, Tesla's President, Global Sales and Service.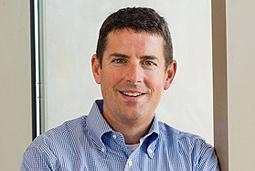 The total value of the additional compensation package is $700,000. This appears to be on top of his current salary of just over $500,000 or other awards already in place. What is very unusual is the terms and performance metrics as listed below.
Achievement of certain target levels of
1) Vehicle deliveries during the third and fourth quarters of 2017
2) Operational and financial metrics relating to vehicle service performance and costs during 2017
3) Customer satisfaction scores during 2017
The specific target levels pursuant to the Compensation Plan are to be separately determined, and payments pursuant to the Compensation Plan will be made in cash, stock options, or restricted stock units."
(numerical reference added by the author)
Why now?
This entire plan, with details still to be determined, strikes me as an "employee retention bonus" or ERB. Was McNeill considering departing the company? There is strong evidence these programs designed to keep employees who are considering leaving a company rarely work for long. With the terms of this "bonus" only covering 2017, it would presumably require McNeill to remain through the rest of the year in order to collect the full amount. There is a lot of controversy on the subject, with some great articles out there. I have linked a couple here and here. In general, they buy time for the employer to find a suitable replacement.
Eight and a half months of 2017 are already in the history books. We are already half way through the third quarter. Without the metrics already being established but the compensation identified, Musk and the Board of Directors can set the metrics to whatever they want at this point and still ensure McNeill receives the full amount of $700,000. How much can McNeill affect vehicle sales at this point in the quarter? Does this point to a real or perceived problem with deliveries?
The company has been underselling the production levels for the past three consecutive quarters as I disclosed in a widely read article last month here. That article completely dispelled the myth that Tesla was production constrained when in fact the company had been demand constrained for nearly a year. In Q3 2016 when a company-wide push was underway to set a record for deliveries we never read of McNeill being given a bonus for hitting the numbers.
Executive departures
Looking over the last 12-15 months, executive departures are high at Tesla. Almost three dozen vice presidents and directors have left in that period. During my 10 years of tenures at Rockwell International and Hughes Space and Communications, I witnessed just a handful of departures that were not retirements. In emails to the press, Tesla likes to compare its executive turnover to a tech company where they would rank favorably. But Tesla is not a tech company. When 90% of their revenues come from building and selling vehicles that makes them an auto manufacturer.
In a statement to Bloomberg, Tesla quoted that only 20% of their senior leadership have worked there for at least a decade and just 60% have been there at least six years. Other than Elon Musk, CFO Deepak Ahuja and CTO J.B. Straubel no other executives are listed on its website, its investor relations page or in the annual report filings.
Here is a partial list of Tesla's executive departures in 2017, their positions and departure dates:
Kurt Kelty – Dir Battery Technology – July
Peter Rive – Head of Solar Roof – July (8 months with Tesla)
Lyndon Rive – Head of Sales & Service, Tesla Energy – June
Chris Lattner – VP, Autopilot software – June (lasted just 6 months)
Arnnon Geshuri – VP Human Resources – May
Jennifer Kim – Director, HR for Engineering – May
Jason Wheeler – CFO – April (lasted just 15 months)
Mark Lipscomb – VP Human Resources – March (reported to Geshuri)
Satish Jeyachandran – Dir- Hardware Engineering – March
Notable 2016 departures:
Mateo Jaramillo – VP Energy Storage
Sterling Anderson – VP Autopilot programs
Michael Zanoni – VP Finance and Worldwide Controller (returned to Amazon)
Ricardo Reyes – VP Global Communications (lasted 18 months)
James Chen – VP Regulatory Affairs and Deputy General Counsel
Greg Reichow – VP Production
Josh Ensign – VP Manufacturing
Rich Heley – VP Products and Programs
Since December, Tesla has lost two Vice Presidents for Autopilot. Now comes word of dissent in the engineering ranks on the Autopilot program in an article released yesterday by Marketwatch. The basis for the dissent appears to be in pushing the Autopilot program hardware as Full Self Driving. In the most recent earnings call for Q2, Elon actually used the words "we believe" when discussing current Autopilot hardware as supporting FSD.
In recent months, the team has lost at least 10 engineers and four top managers — including Anderson's successor, who lasted less than six months before leaving in June." (Marketwatch)
Most of these departed executives were direct reports to Elon Musk, CEO. It appears he is not an easy person to disagree with. It seems it is "his way or the highway." That is a dangerous position to take as you are trying to build a team to launch Tesla into the mass market of auto sales, up from just being a niche player.
Conclusion
Finding the right mix of people to round out the executive team of any major corporation is no easy task. But once a CEO develops a reputation as Elon Musk seemingly has from reading the articles on executive departures at Tesla, it is a tough reputation to overcome. Former employees with good things to say are happy to speak. But in attempts by Bloomberg and Automotive News, none of the former executives they contacted were willing to speak about Tesla "on the record."
Candidates often look to the hiring history of a company. No one wants to be put into a position of feeling forced to leave any company. Clashes in management style are apparent at Tesla. Musk appears quicker to promote a new product than the people building the product. Having worked with engineers in the past they are indeed prone to wanting projects they work on to be perfect versus "good enough" to be a viable source of revenue. But when we are talking a product such as Autopilot that can cost people their lives no amount of testing and development is enough until the product is flawless.
What we see in the executive turnovers at Tesla is it is affecting all areas of the company. So why would the president position be immune? In my opinion, Tesla has bought the services of Jon McNeill until the end of the year for an extra $700,000. I have no doubt that whatever metrics are ultimately set, McNeill will meet all of them and collect his reward. Then we will see what comes in 2018.
My position on this company and its stock has not changed. I would run to the nearest exit. Walking is too slow.
Disclosure: I am/we are short TSLA VIA PUT OPTIONS.
I wrote this article myself, and it expresses my own opinions. I am not receiving compensation for it (other than from Seeking Alpha). I have no business relationship with any company whose stock is mentioned in this article.
Additional disclosure: I try to make my articles thought provoking which hopefully will inspire you to comment. It is this exchange of ideas and opinions that make SA a great resource. Whether you loved, enjoyed, disliked, or even hated this article click the "follow" button up near the article title to be notified of each of my article releases. Maybe you will like the next one even more.